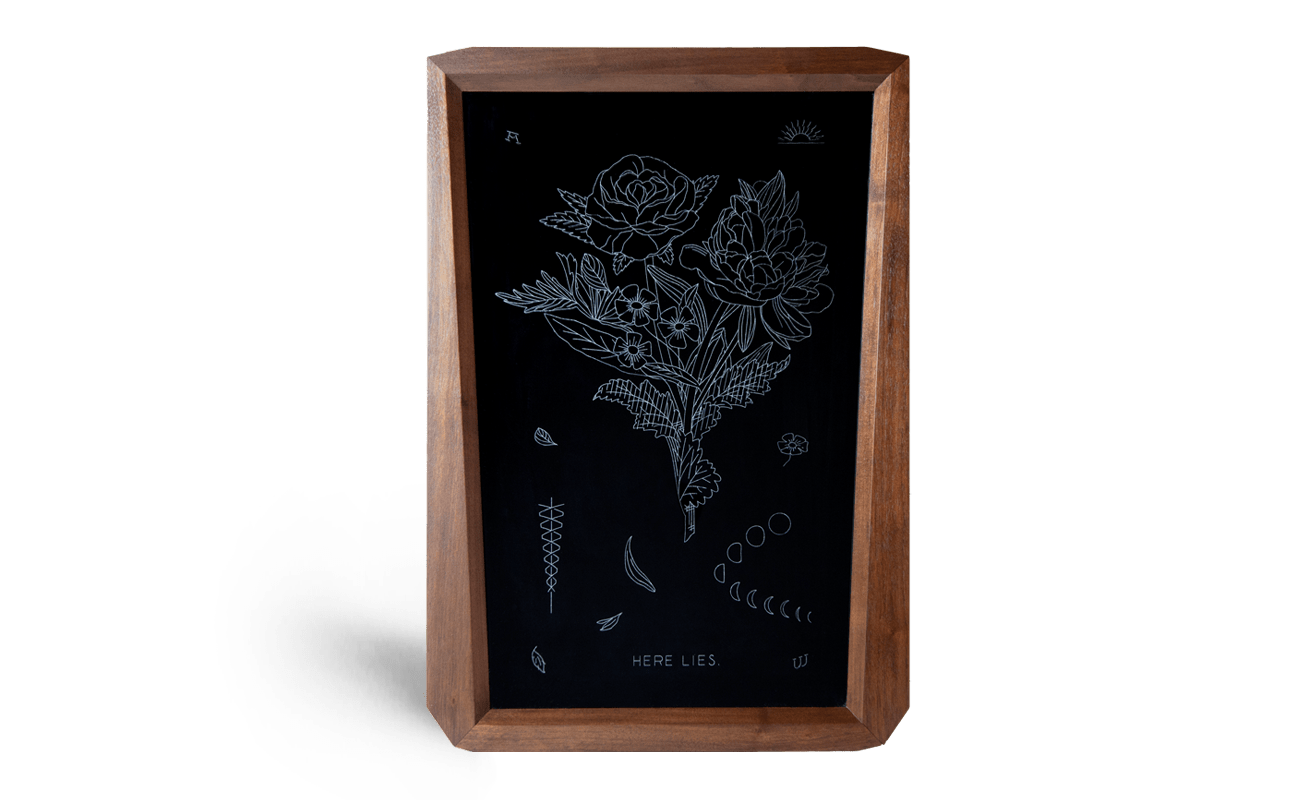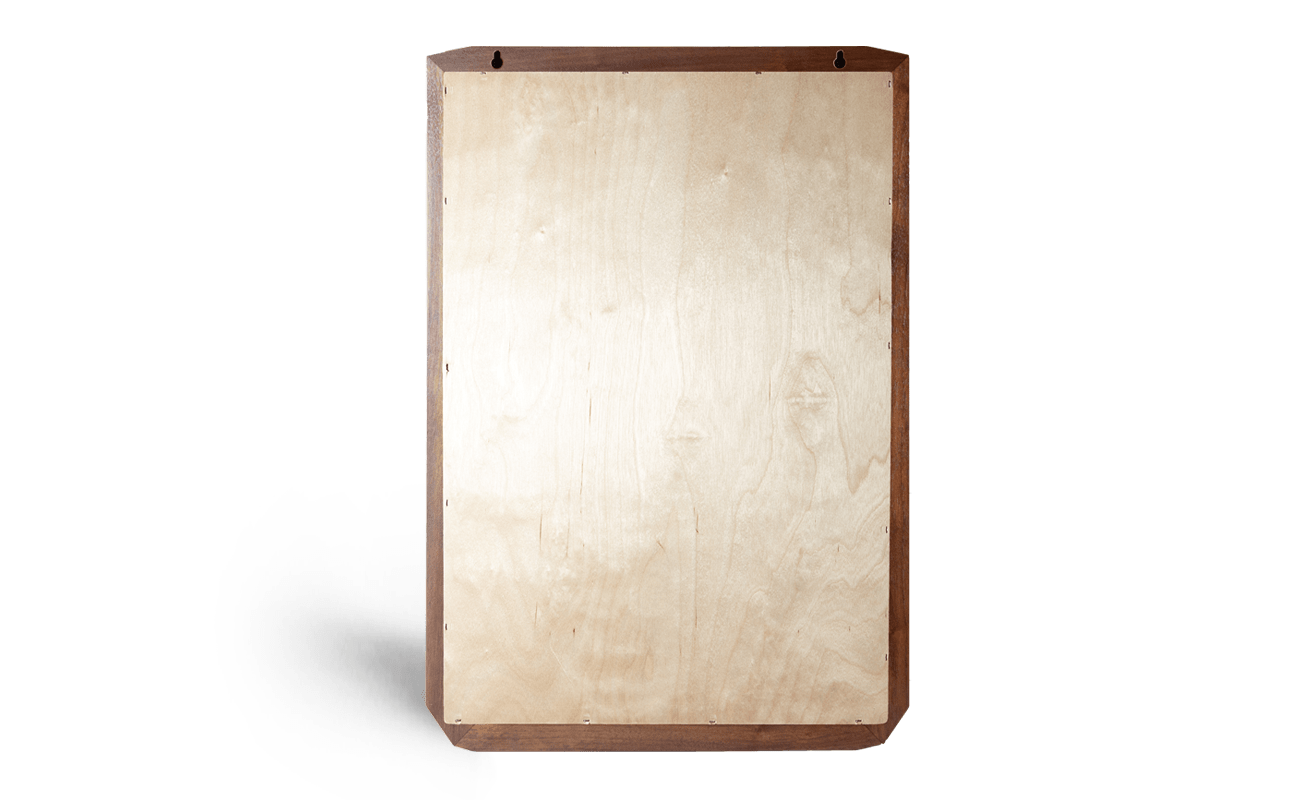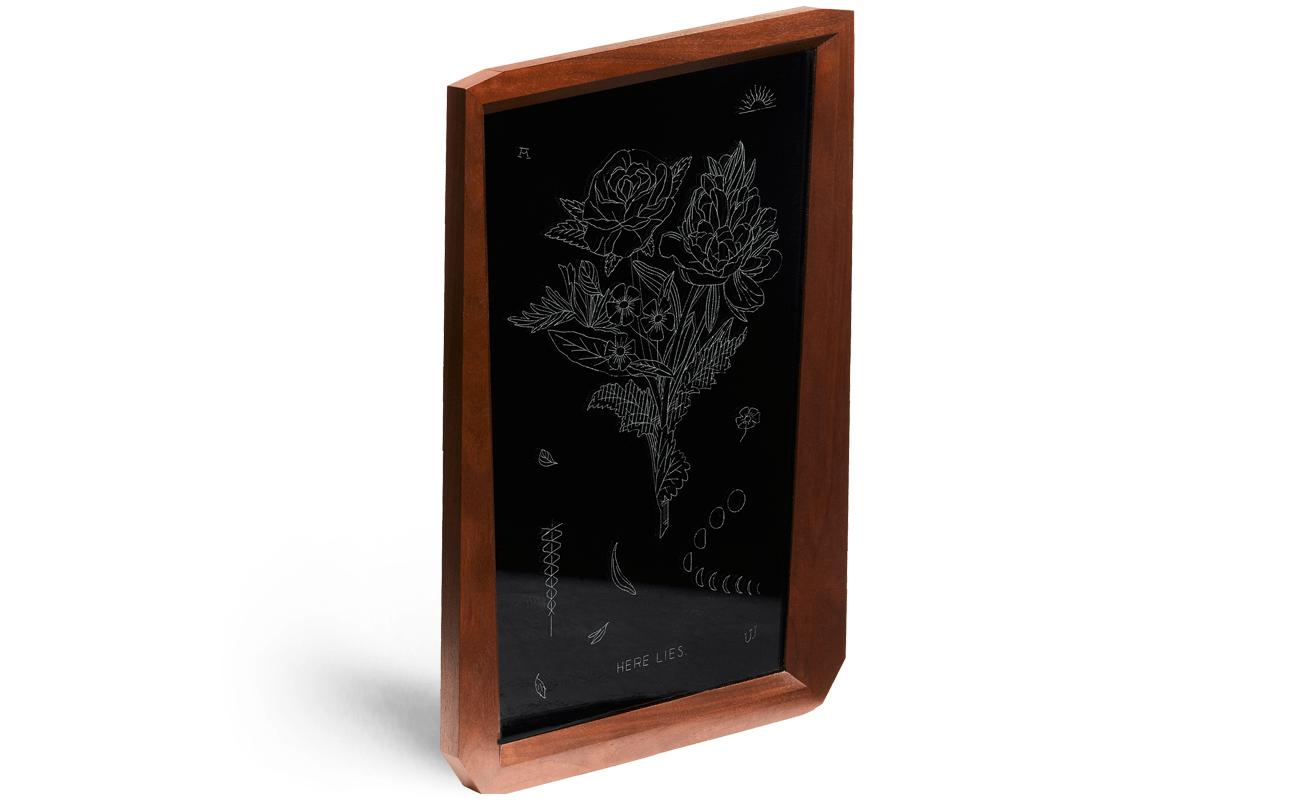 A Reflection of Time
With reminders of the quickly passing of time and the inevitably of death, the Here Lies Mirror is more than a vanity mirror, it's a message.
Smells From
the Earth
The frame for the Here Lies Mirror is custom made from hard walnut wood and built in Louisville, KY. With black glass, the mirror is etched with symbols of varying shapes and meanings. The inspiration behind the Here Lies Mirror is to remind it's user of the importance of today.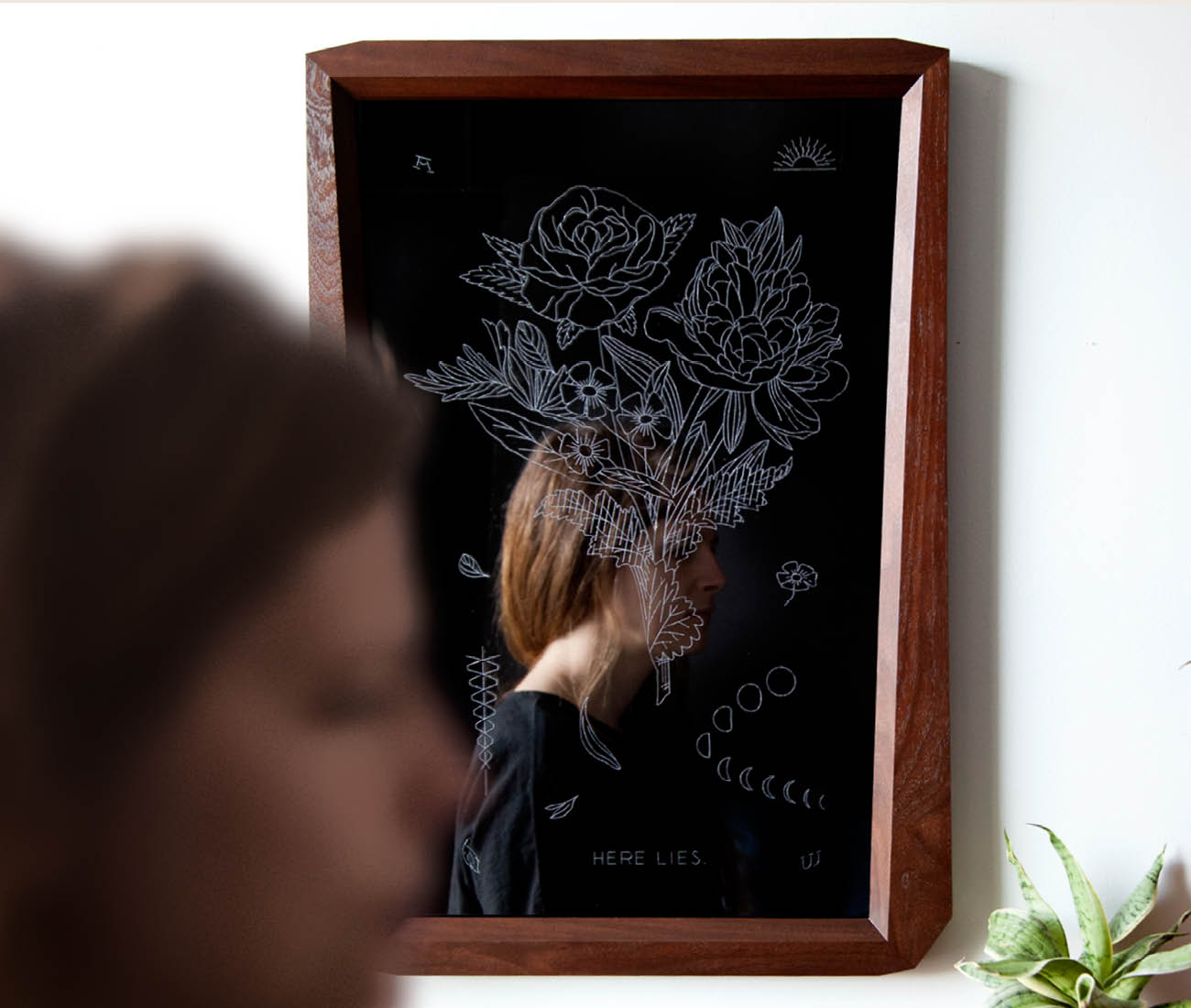 Accompany with
With products like our Valley of Gold Solid Cologne for its waxed balm finish or our Valley of Gold Hand Sanitizer to keep your hands clean throughout the day. We make sure that Valley of Gold is a fragrance you can have with you all the time.
Product Reviews
Memento Mori
A beautiful darkened mirror that has long had an important place in my possessions. A black mirror helps artists adjust their eyes to strain, and the etchings are lovely reminders of mortality. A mirror that causes more self reflection than most.
Love It
Maybe my favorite piece of art in the house. I pass by it on my way to the office and it catches my eye every time. Lovely craftsmanship and design.