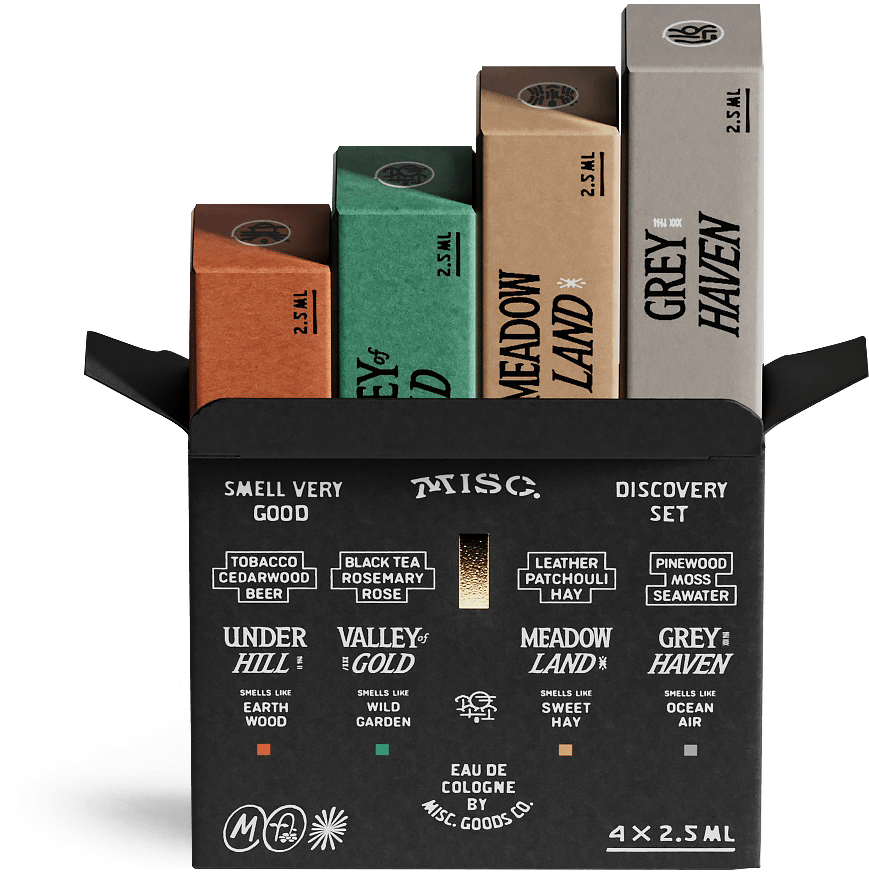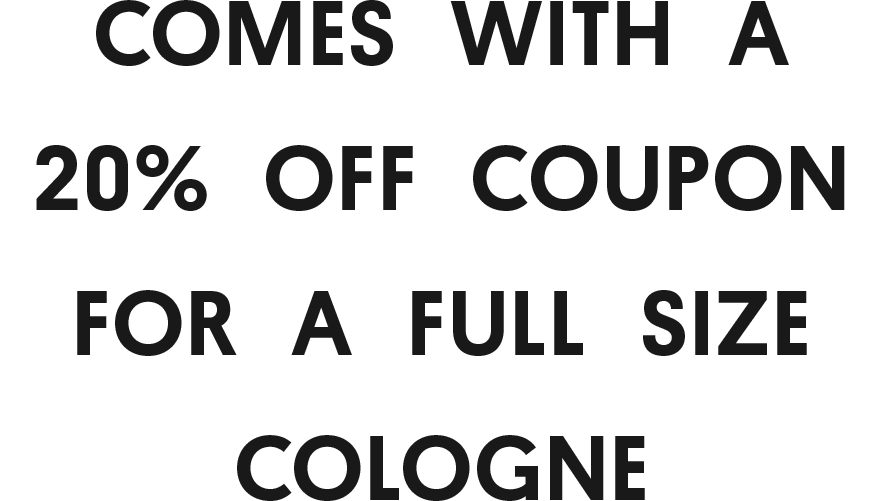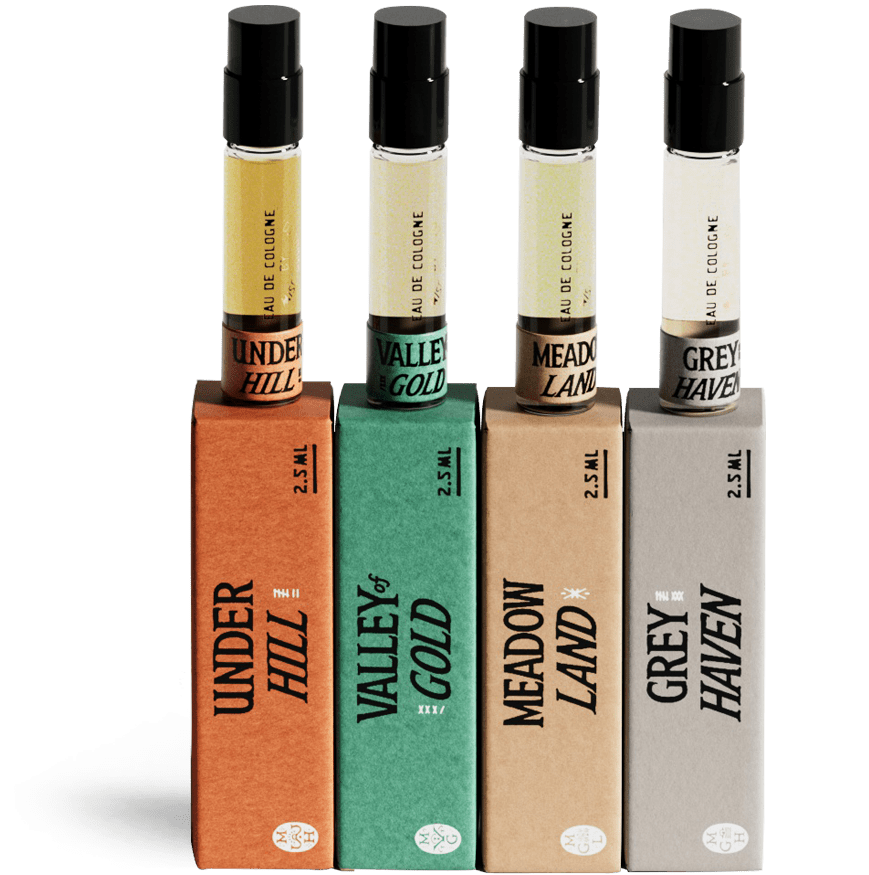 A Good Smell Has a Good Story
With our Discovery Smell Set, we take you on a journey to some of our favorite places. From rolling hills of sun-bleached grass, to a hidden garden deep in the forest, to a bustling port town pressed against the ocean and lastly to the comfort of your favorite pub.
Smells From the Earth
Our quest to create the perfect smells took years of work and we lost count of prototypes. But we're over-joyed with the results. Four complex, earthy and unique scents that capture the simple complexity of our favorite smells from nature. Underhill, a rustic smell of journeying deep into the woods, Valley of Gold, a stroll through the overgrown space between mountains in spring, Meadowland, a place with rolling hills of tall, sun bleached grass, and Greyhaven, a visit to a bustling town pressing against the ocean air.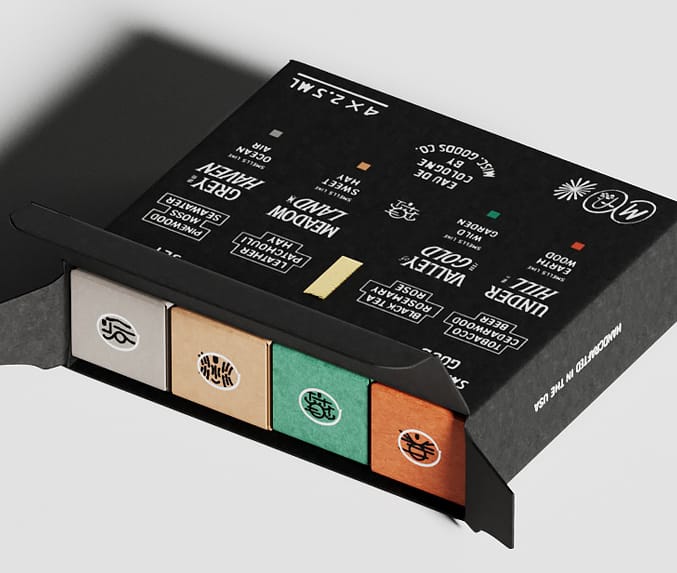 Accompany with
With products like our Valley of Gold Solid Cologne for its waxed balm finish or our Valley of Gold Hand Sanitizer to keep your hands clean throughout the day. We make sure that Valley of Gold is a fragrance you can have with you all the time.
Product Reviews
Fun to try them all!
We love these scents--each is different enough that there's real variety, but they're all in the same outdoorsy scent family. I bought these on sale so I'm happy with the price, but I will say that the regular, full price is pretty steep for such a small sample set, even though the scents themselves are great.
Great Scents
I was really glad to be able to get a sample of all this terrific scents so I could choose my favorite!
Great sample sizes & charming packaging
This was my first time trying a Misc Goods scent product so I felt that the samples would be the best place to start. The small spray samples are simple and effective. I tried all the scents, spraying them on in the morning and wearing around during the day. After a week of narrowing down my favorite, I easily settled on GREY HAVEN as my favorite.
Earthy
The senses and aromas of the Discover Smell Set are light but have a staying power that I like from a cologne. The 'Discovery Smell Set' though small give you the chance to test out there four distinct fragrances that Misc. Good Co has to offer.
Really good scents
Would love it if they were a wee bit bigger considering the price