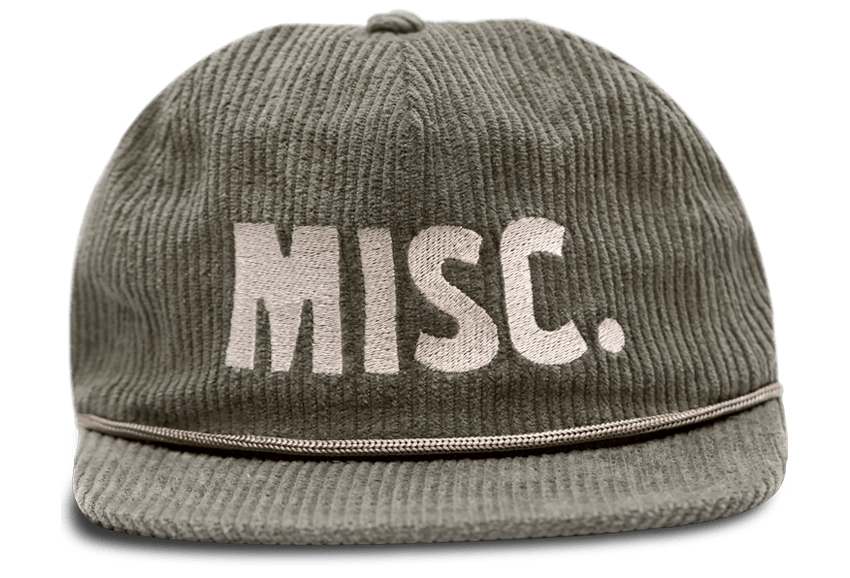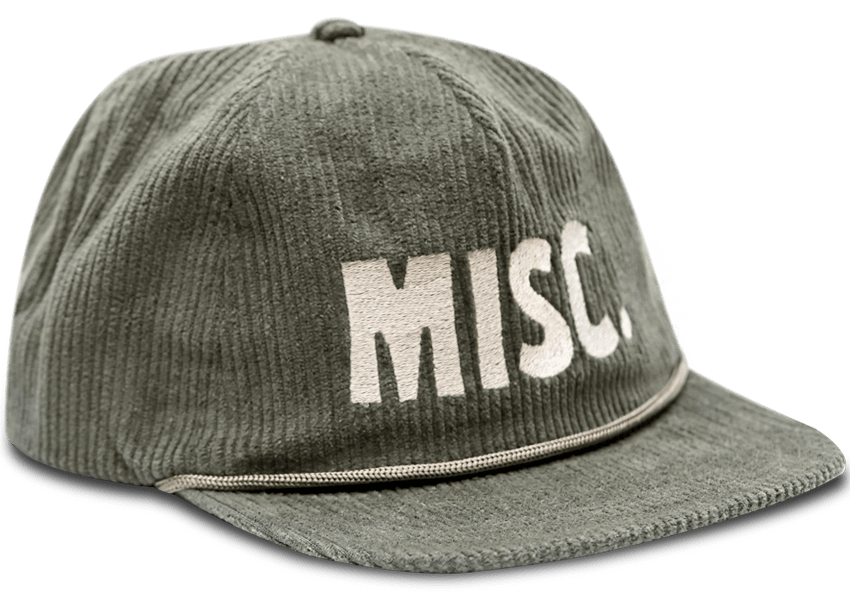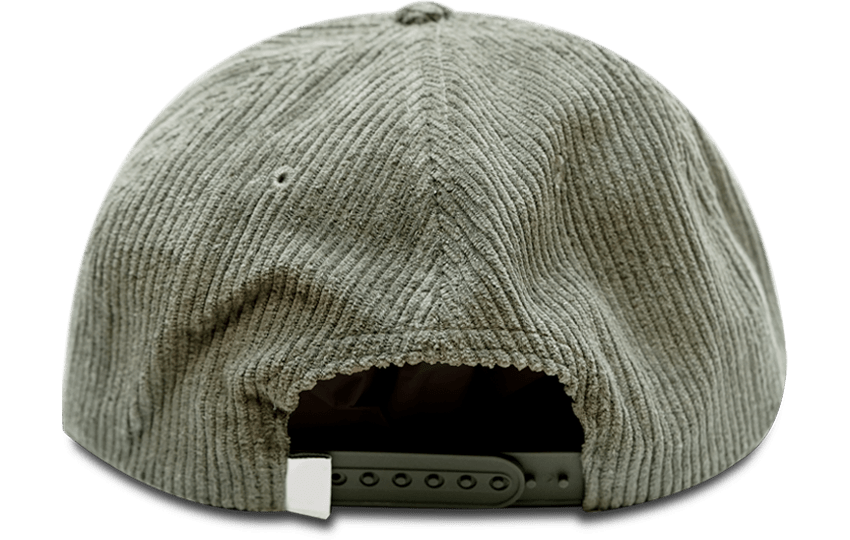 Frequently bought together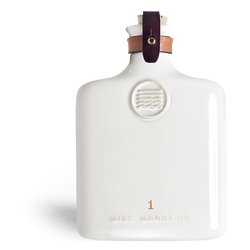 This item: Corduroy Misc. Corduroy Hat

$45.00

Ivory Ceramic Flask

$125.00
Worthy Worn
A classic piece of corduroy American casual wear, this Misc. Goods hat is simple and easy, just the way we like to wear it. With tones of dark, mossy green our corduroy 5-panel cap is sturdy and soft, designed with an effortless style, this hat can look good on head or shelf.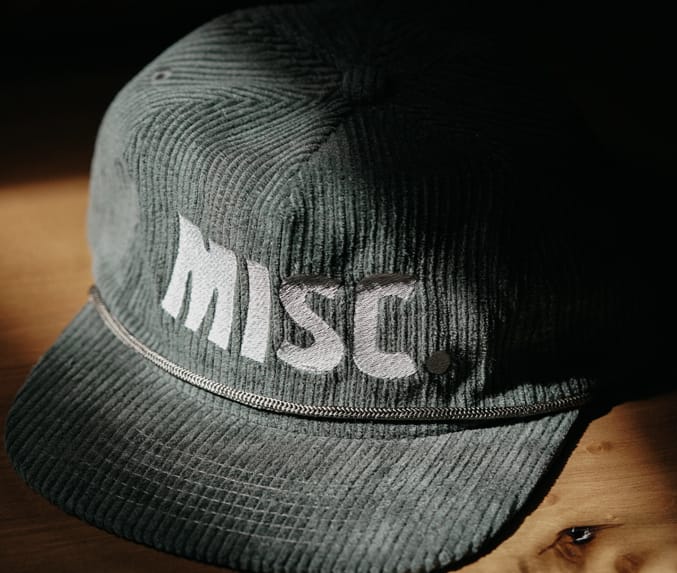 Accompany with
Bring the good smells of Underhill to your skin with our Underhill Solid Cologne, which comes in a easy to carry wooden case and consider playing a game of solitaire as you burn your incense in peace with our redesigned deck of playing cards.
Product Reviews
Best hat of my life
Good quality nice color love corduroy !!