Noel Deeb interviewed by Joshua Jean-Marie
When October rolls around later this year, Misc. Goods will be celebrating 10 years of business, and only in the last 2-3 years, the company has grown from a team of just two to a team of six.
However, long before Misc. Goods began to grow in success and in employees, there was one person at the beginning who was at Tyler's side through it all - Noel Deeb. Noel was the sounding board to all of Tyler's ideas, the company's only other traveling partner for trade shows, and now is growing her own small business of almost 3 years, El Bread Shop.
Recently, Joshua Jean-Marie sat down with Noel to revisit the early stages of Misc. Goods, learn about her experience with running El Bread Shop, and hear her take on what the perfect Mother's Day gift looks like.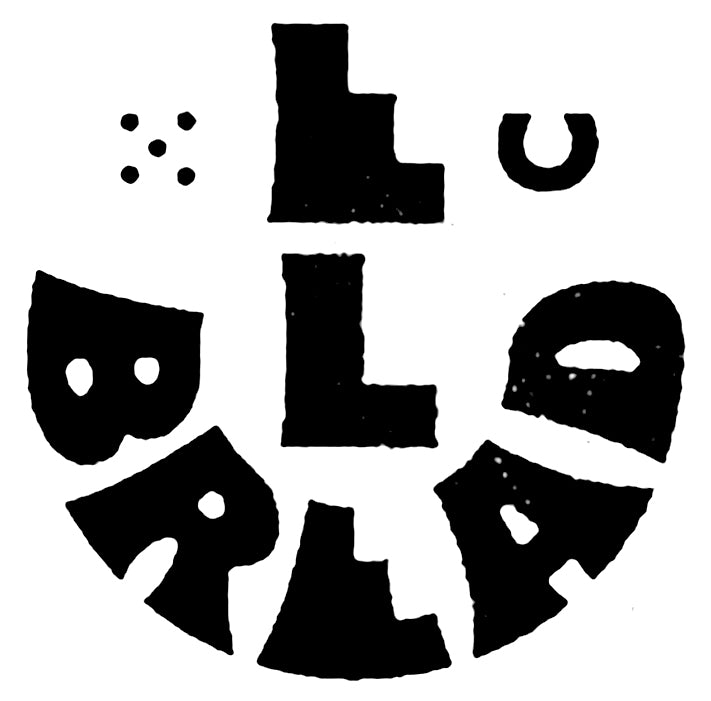 Joshua Jean-Marie: Noel, a lot of people know you as the owner of El Bread Shop and wife to Tyler. What are some hidden gems some may not know about?
Noel: Not a lot of people know I used to be a painter before we started our family. I almost pursued that path by attending an art college in CA- but decided to turn it down. After we had our first son, Royal, my creative outlets started to change. I wasn't doing any kind of pen to paper stuff, it really transitioned to the kitchen, making meals for the family. And in the kitchen is where I discovered fermenting, which was the gateway to doing bread.
Many people probably don't know I mother five children. The inner workings of parenting a big family and being married to an entrepreneur, that is enough of a secret.
And a fun fact: I brought the Cafe Miele to Louisville. Tyler likes to try and embarrass me and tell baristas this fact (because it's all over the city now) but no one really thinks it's that cool. But hey, it's fun to be at a shop and hear them yell it out.
JJ: El Bread Shop is almost 3 years old now. What's been rewarding and what's been challenging about turning something you were good at into a business?
ND: I feel like mostly everything about it is rewarding. Even on the really hard days, I want to get up and do it again and I've never had anything like that before. Getting real bread into people's hands and having conversations with people has been great. I really have to pinch myself sometimes because I wouldn't have dreamed of starting my own business while raising a family simultaneously.
It has been a challenge to balancing the part where we're still hard core parenting. I want to do more with El Bread, but I can't. Seeing the potential it has, is sometimes painful, but I know for now I have to chip away at it slowly.
JJ: Describe what the bread making community is like and who's keeping you inspired right now.
ND: The cottage bakers that I am friends with online are maniacs. They work hard and wear so many hats and do it mostly alone, often while parenting and keeping their homes in order. They are funny, generous, so creative and inspiring.
I pay some serious attention to Gusto Bread, Bryan Ford & Hominy Farm. They have opened my eyes to how bread is perceived- bringing to the table the traditional breads of their respective cultures and /or other beautiful breads that are often overlooked because we obsess over baguettes and croissants. It's really just lovely to see. And I've had a sourdough concha from Gusto- amazing.
Tara Jensen is someone I look to as well. She's a teacher and she was one of the first sourdough bakers I started to hang onto and watch closely. The way she approaches the craft is refreshing.
JJ: Obviously Tyler (and really our whole team) are fans of your baked goods, but I have to ask and I'm being completely serious, do you like or own any of the stuff Tyler makes?
ND: Tyler will joke on me for not using the deodorant - but hey, it smells great on him. I'd prefer to keep it like that.
He made me a custom long wallet that fit my phone which was great, I ended up giving it to my sister. But I do use the Long wallet every day and I really like my Moon is down Belt.
JJ: What's next for El Bread and how can people follow along?
ND: El Bread will be at the Bardstown road farmers market every other Saturday until further notice. You can also sign up for the monthly Bread Club as well.
We hope to move into a production space at some point in the next couple of years. A retail space wouldn't happen for 3 years at the earliest.
I feel the most content right now than I've ever felt along this whole journey. I'm always learning little things here and there, but I feel like I have a pretty good understanding of how everything works. This bread baking journey has grown slowly and organically over the last 6 years. I'd like to keep moving forward in that same manner.
JJ: What advice would you share with someone who wants to get into breadmaking?
ND: Go slow, enjoy yourself, take breaks. If you aren't dreaming about that next loaf of bread- then try something else out.
JJ: There's always a rush around this time of year to find the perfect gift for Mother's Day. As a Mother, do you think the perfect gift exists?
Find out what is the most stressful thing in your persons life, and try your best to alleviate it.
JJ: I love that perspective of the perfect gift and I really enjoyed our conversation today. Thanks so much, Noel.