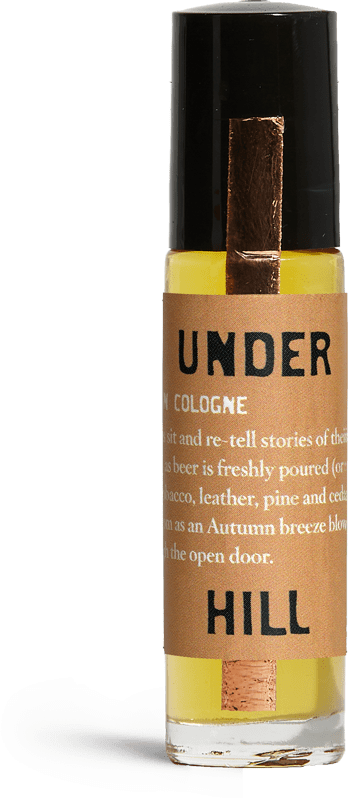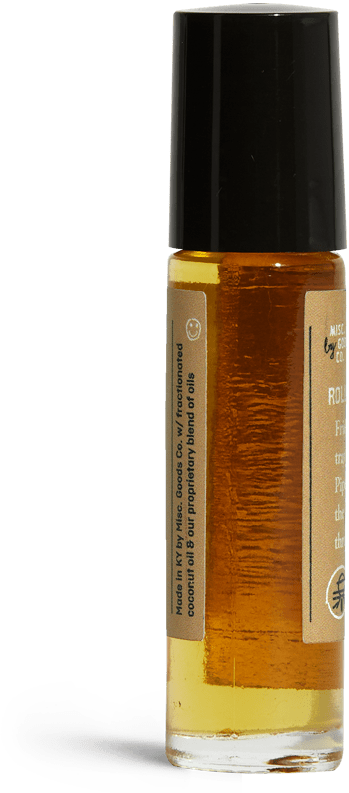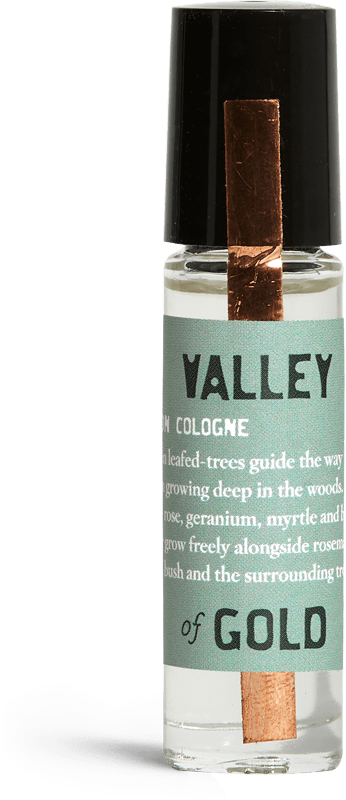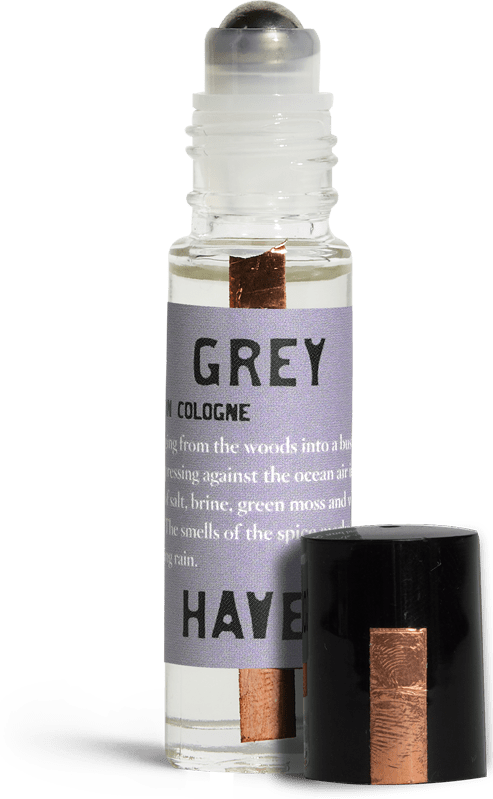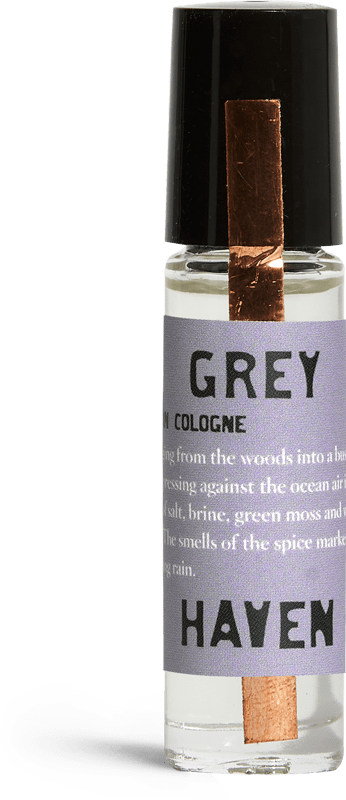 Frequently bought together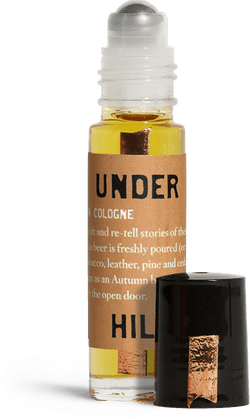 This item: Underhill Roll On Cologne

$48.00

Valley of Gold Natural Deodorant

$15.00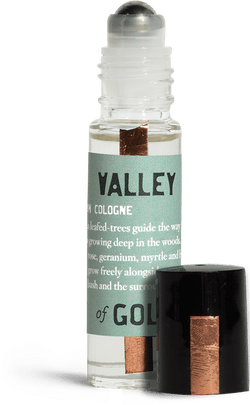 This item: Valley of Gold Roll On Cologne

$48.00

Valley of Gold Natural Deodorant

$15.00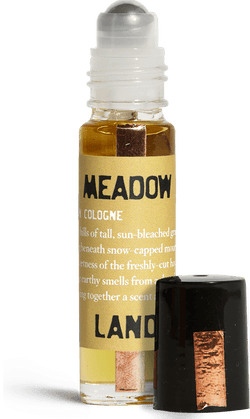 This item: Meadowland Roll On Cologne

$48.00

Valley of Gold Natural Deodorant

$15.00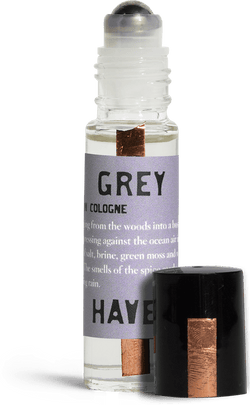 This item: Greyhaven Roll On Cologne

$48.00

Valley of Gold Natural Deodorant

$15.00
Rolls On, Stays On
Our liquid colognes bring the worlds best essential and fragrant oils to your skin with an easy roll-on application. An alcohol-free, earthy and complex (good) smell.
Smells From
the Earth
Our quest to create the perfect smells took years of work and we lost count of prototypes. But we're over-joyed with the results. Four complex, earthy and unique scents that capture the simple complexity of our favorite smells from nature. Underhill, a rustic smell of journeying deep into the woods, Valley of Gold, a stroll through the overgrown space between mountains in spring, Meadowland, a place with rolling hills of tall, sun bleached grass, and Greyhaven, a visit to a bustling town pressing against the ocean air.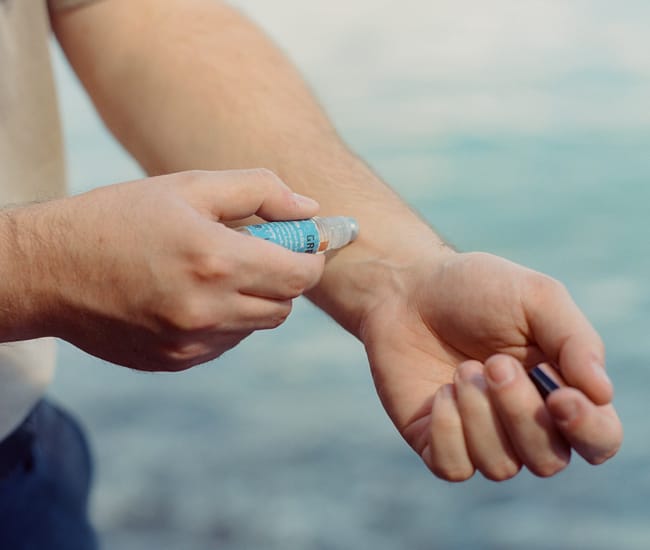 Leave Your Mark
Good Ingredients
Our organic fractionated coconut oil base leaves your skin soft without clogging pores or feeling heavy. Vegan friendly, this application rolls-on smooth and smells good.
Travel Friendly
This easy to carry 10 ml bottle fits easily in your bag or pocket while staying securely sealed. Just take it out, screw off the top and apply when you're ready for a fresh application
Smell Good
The way we smell, in a sense — can be kind. When we're crammed shoulder-to-shoulder in a subway car or hanging with friends we want to smell good. The problem is, a good smell is hard to find.
Our premium Roll On Colognes are made to tell a story as interesting as you. Whether it's the rustic, leather and tobacco scent of Underhill or the fresh floral smell of woods from Valley of Gold, both colognes are made from the world's best natural essential oils and botanical extracts.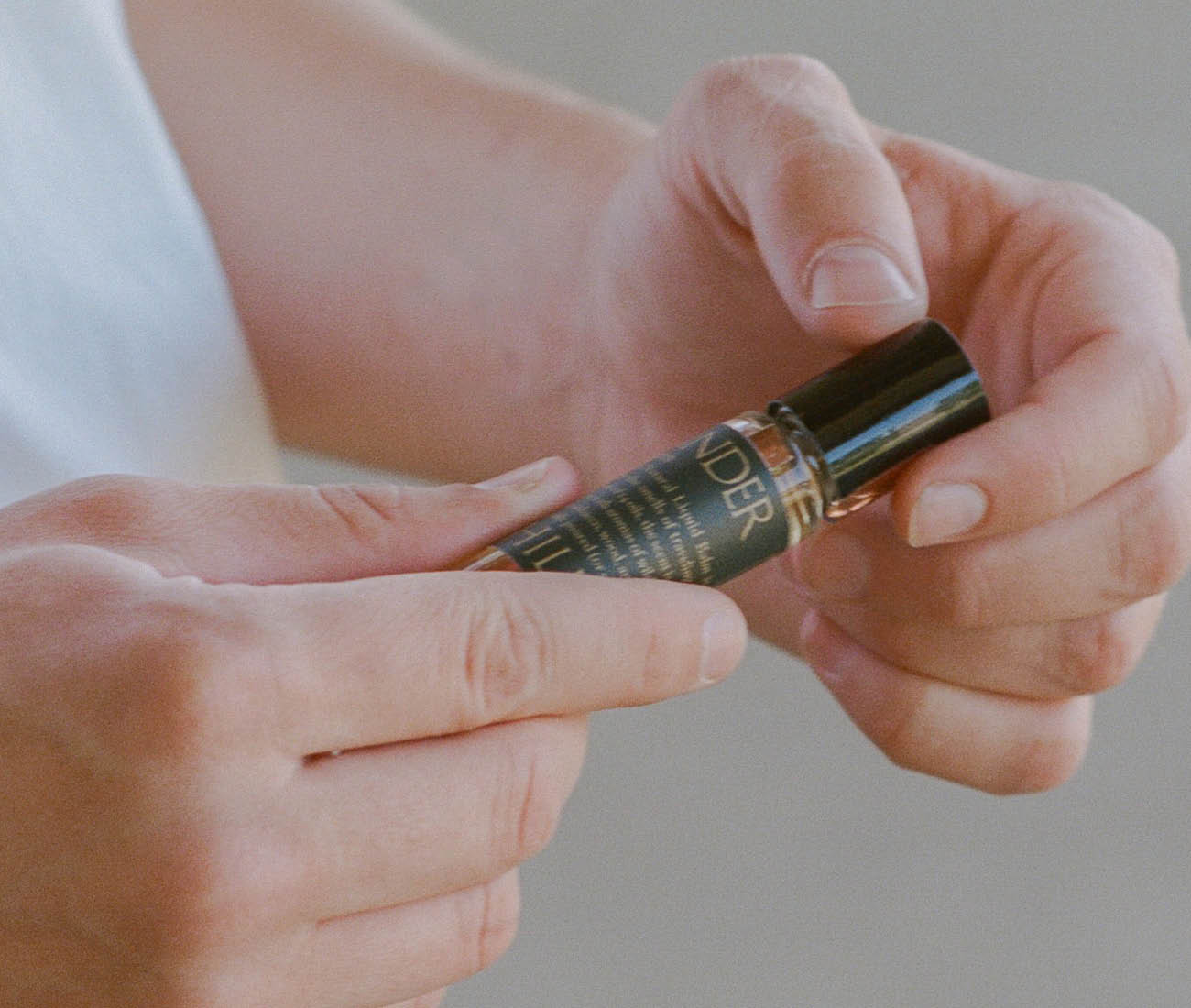 Rolls Easy
Our liquid balms are easy to use and carry for the every day outing. These boutique fragrance blends mixed with fractionated coconut oil givAe you a clean, full aroma without the stringent smell of alcohol. An earthy, pleasant scent that you'll want to put on over and over throughout your day.
Accompany with
With products like our Valley of Gold Solid Cologne for its waxed balm finish or our Valley of Gold Hand Sanitizer to keep your hands clean throughout the day. We make sure that Valley of Gold is a fragrance you can have with you all the time.
Product Reviews
Meadowland Cologne
I used a tester of this at the Manchester Hotel in Lexington. I got on the plane to come fly back home to Houston and decided I had to have it. I ordered it on Misc. Goods Co. Website and received it in and ny friend loved it so much I ordered on for her. The coolest thing was that I got a personal handwritten note inside both orders. The fragrance is amazing toooooo!!!!!
What an incredible story. Thanks for sharing Valerie! We love Manchester Hotel.
Not worth the $
Really sad to be writing a negative review here. I really wanted to love this item (like I love the other products.) I was excited to receive and use — but the smell does not stay on the skin / doesn't even smell. The carrier oil used masks the scent. I feel like I spent $50 on something that doesn't work and I'll never be able to use. Really sad. Customer service just recommend I try another scent.. the scent isn't the issue…
Earthy
masculint, earthy just the right amount scent for me, not strong but settle, easy wearing
Great product
I travel for business and this is a great size as well as the perfect all day scent to wear.
The scent is amazing! It lasts all day, my husband and I both use it and love it.